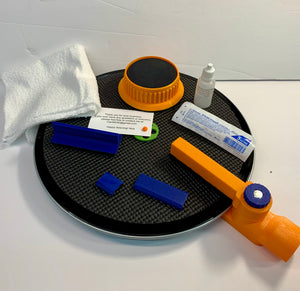 Squeaky Clean Vinyl
Orange Crush, Limited Edition
Made a few more of these and they sell out fast! Same price, same shipping, same performance same accessories and they look pretty cool.
The air valve cap on these ones is blue.
Anything that isn't black is to be considered a limited edition and may or may not be offered again.
Accessories will be random colors as supply allows.